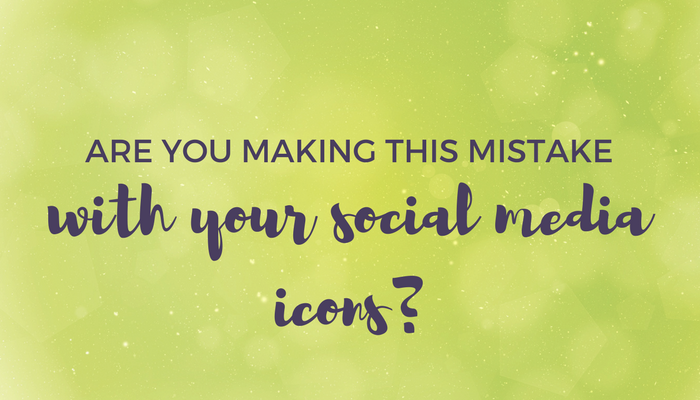 Social media traffic is great, but only if it is being directed at your website, not away from it.
A surprising number of websites have the social media icons prominently displayed in their header with bold colors that are just begging visitors to click on them.
Here's the issue. When they click on the Facebook, Twitter or Instagram icon they leave your site.
What happens next?
Visitors leave your site to go to a social network and more than likely they don't return.
You are sending your visitors down the rabbit hole. Once people get to a social media platform they have a tendency to get lost and often never come back.
You finally get people to your site...and then you are sending them somewhere else, to someone else's platform.
What to do instead?
Yes, you want to engage with your visitors on social media, but it needs to take a back seat.
Think, what is your #1 focus? Are you trying to get them to do? Subscribe? Buy? Call you?
That needs to be your focus and where you direct your visitors.
Social media should be the very last thing they see on your website.
Don't put your social media icons in the header. Instead use that space for a big button asking people to Sign Up, Subscribe or Call.
Another option, if you really want to showcase your social media, is to put it on your site so they are not leaving. Use a widget or plugin where you show your most recent Pinterest or Instagram posts on your site.
Your goal is to keep people on your website, keep them engaged and encourage them to explore your website and click through the pages.
Tips:
Add social media icons to your website footer, rather than the header.
Change the color of the icons so they are more subdued.
Link only to social networks where you are genuinely active - do not take them to an account that has been dormant for two years!