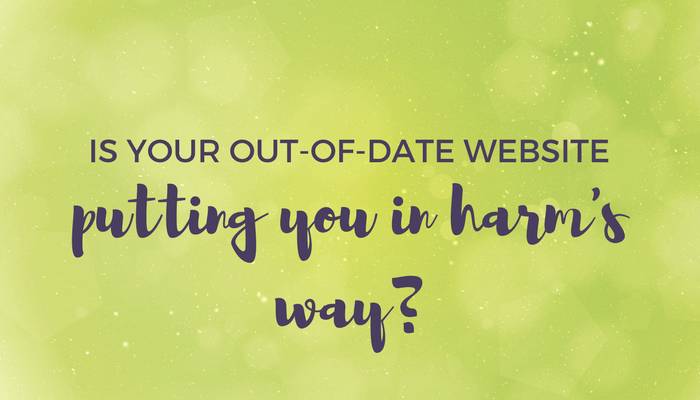 Keep your website up-to-date!
Software needs updating. All software. Including the software that powers your website.
WordPress is an ever-evolving piece of software, which is always acquiring:
New features

Added functionality

Bug fixes

Security fixes
It's always recommended you install WordPress Core, plugin and theme updates when they become available.
Why upgrade your WordPress website?
Fix bugs and security loopholes
It keeps your website secure
It helps ensure compatibility with new plugins
You get to use the latest features
What do you need to upgrade?
WordPress Core (the actual WordPress software)
Your plugins
Your theme, which may often also include:
Before doing any kind of upgrade, make sure you have a recent backup. Backups will enable you to roll back changes if you uncover a plugin conflict or something which doesn't work right with the upgrade.
Are you keeping your WordPress website up-to-date?
From experience I have found that clients tend not to update their WordPress site for the following reasons:
Fear of breaking something
Forgetting or not finding the time
Lack of knowledge on how to perform updates
Unaware of importance and potential repercussions
Focus is on business, not website
I understand. But it's not a reason not to do them. 🙂
Remember, when updates are neglected, WordPress websites can become vulnerable.
Over to you…
Do you have a WordPress website? Do you struggle with maintenance, security and updates?
If you'd like a helping hand in managing your WordPress website, I offer ongoing support. More information on my WordPress Care Plans can be found here.